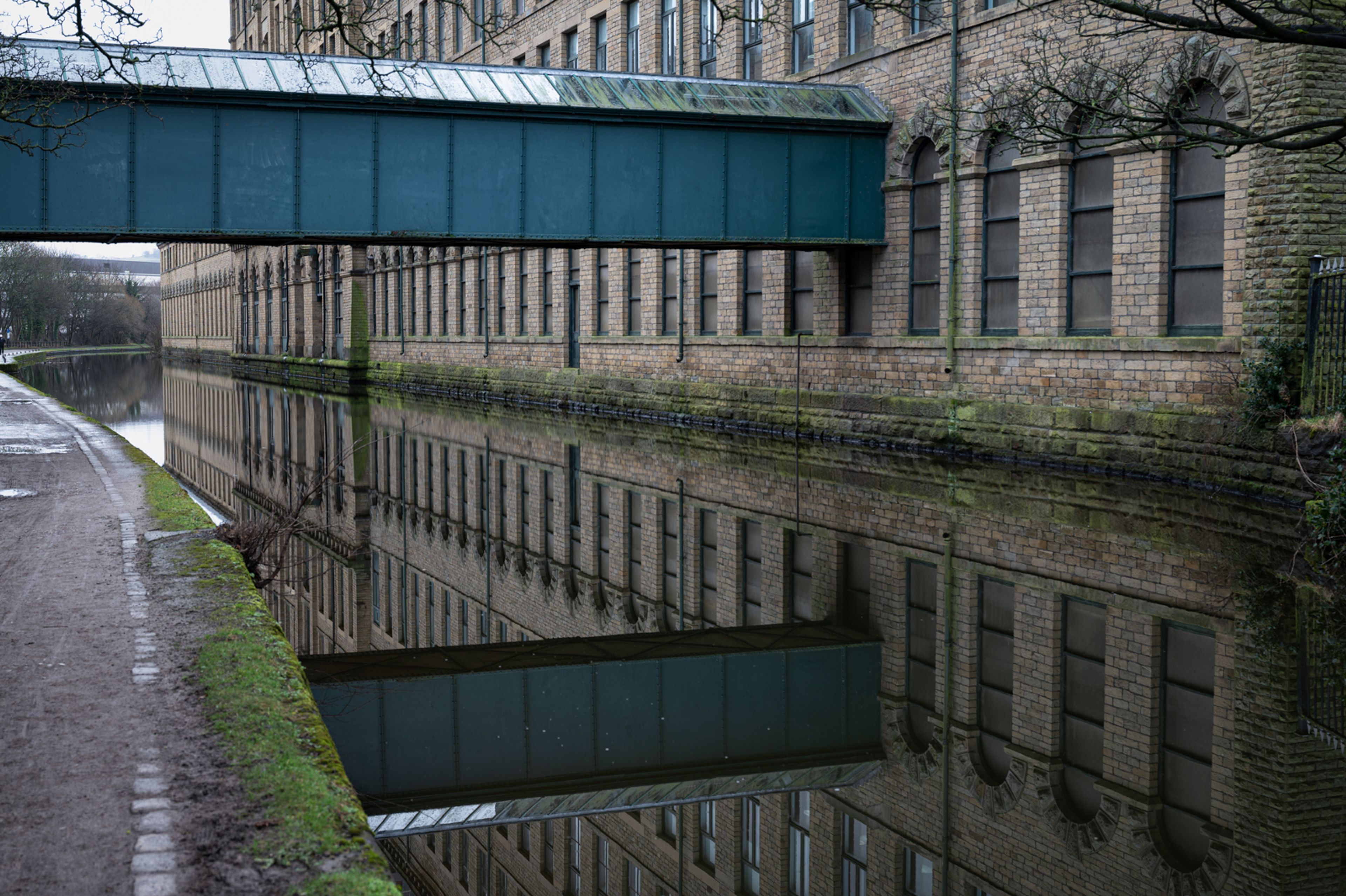 Saltaire
Following Ian Beesley's recent talk, this is an outing to Salt's Mill to see his retrospective exhibition. We will have time to play with our cameras around the mill, the canal, the streets of Saltaire village, a UNESCO world heritage site, and the surrounding area.
Details as follows:
Time: Leave the Poppleton Centre at 9:45am or meet in the exhibition around 11am.
Car Park: There is free car parking at the mill.
Cost: No charge for entry to Salt's mill or the exhibition.
Food: There is a cafe in the mill serving hot food and drinks.
Equipment: Camera. Waterproof coat. A tripod may be useful if you want to shoot the mill weir with a slow shutter or take photos inside the mill.
Rough timeline is:
11:00 - Meet in the Ian Beesley exhibition space.
11:00 to 12:00/12:30 - View Ian Beesley's exhibition plus art by David Hockney.
12:00/12:30 - Lunch
Afternoon - Take photos.
As with all Out and About events, YPS is coordinating members meeting up and undertaking an activity together. YPS cannot accept any responsibility or liability for the activities, attending is at your own risk.
For further details on directions and parking, please see the Saltaire Village website.
Image Credit: Chris Hart
Thu, 13 Oct 2022
Out And About